When you come to Baltimore Comic-Con, one thing you see a lot of in Artists Alley is the commission artist. But Robert Quill was a little different than the others. For one thing, his booth wasn't full of images of the usual characters. For another, he looked somewhat like the Dread Pirate Roberts and watching him interact with convention-goers was its own form of entertainment. Without looking at any of his sketches, what drew me to want to talk to him was the following form: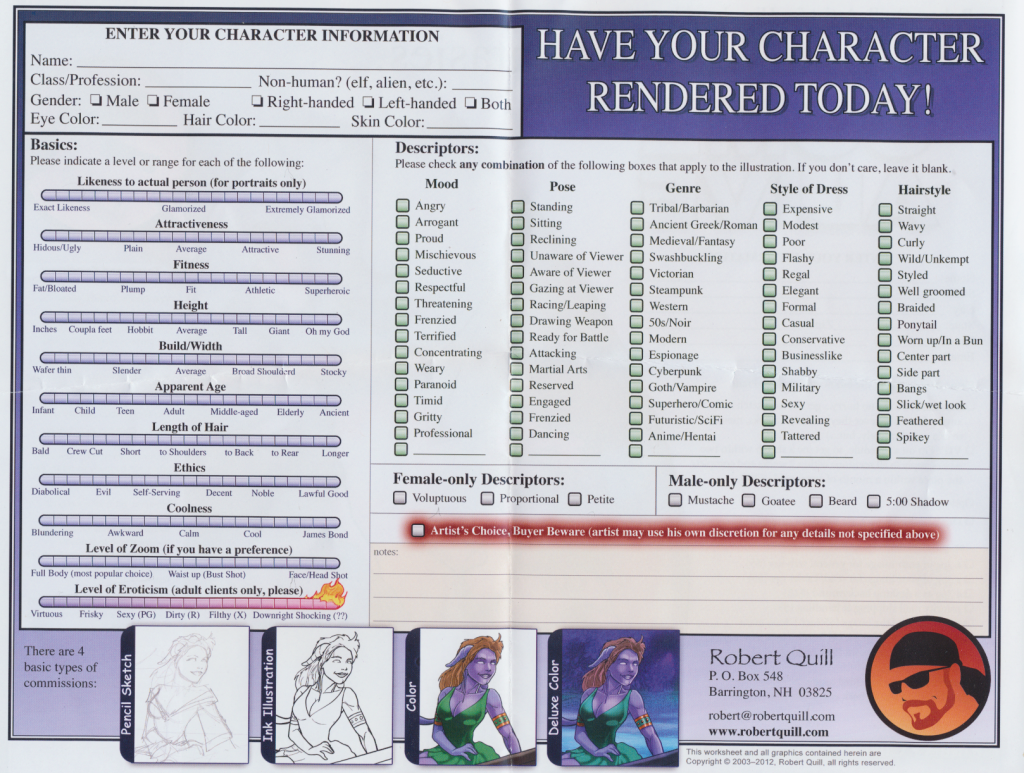 That's some detailed service isn't it?
Check out the interiew:
You can check out his website at http://www.robertquill.com/ . During the interview he said it wasn't finished, but he was being quite modest. Speaking of modesty, he isn't kidding when he talks about the level of eroticism. I have no issues with it, but if you're squeamish about that kind of thing, make sure you pick the safe version of his site.