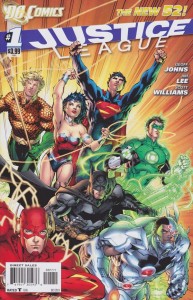 The dust has settled on DC's new 52 and the second month's worth of comics have been released.  The first month was obviously great for sales.  Many of the titles went into third or fourth printings.  But what effect did it have on my comic selection?
I've always been more of a Marvel guy although I've enjoyed Batman cartoons and movies.  Before the new 52 I'd started collecting Detective Comics, Batman and Robin, and Gotham City Sirens.  The new 52 piqued my interest since the  books were supposed to written for new readers, like me, to be able to just jump right in.  So I added Justice League, Justice League International, Catwoman, Batman, Batman: The Dark Knight, Suicide Squad, Nightwing, Teen Titans, Red hood and the Outlaws, Birds of Prey, Batwoman, Supergirl, Superboy, Action Comics, and Superman to my pull list.  So in the first month they definitely got what they wanted: people trying out books they'd never considered before.  I know I'd found myself bored whenever I'd looked through a Superman book.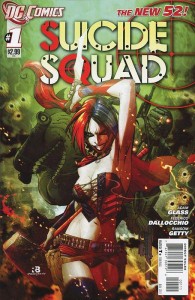 However, the initiative wasn't implemented perfectly.  A few of the books assumed the reader knew what was going on or was familiar with the character.  Other books changed the characters beyond what character growth would allow for.  After two months I've started dropping DC books from my pull list.  (And I know Dan ended up doing the same to a smaller degree)  When it came to Suicide Squad, Harley Quinn, the whole reason I was interested in the book, was just too different to carry a book that wasn't quite up my alley.  In the case of Superman, the writing wasn't exciting enough to get me interested in reading it.  But at least I know it's not inherent to the character because I'm really enjoying Grant Morrison's take on the character in Action Comics.  Many of the other books I've subscribed to have actually done an excellent job of getting me into characters I never cared about before.
Overall, the New 52 has succeeded with me.  It achieved its goal of getting me to look at other books, even if I didn't end up sticking with them.  However, as you look at my list up there, most of the titles are Batman-related and I probably would have ended up adding them to my list whether or not the New 52 had come out.  So their net wins are Action Comics, Justice League, Super Girl, and the Teen Titans.  (I'm seriously thinking of dropping Justice League International after issue #3)  So while it did get me to try out some new books, I would looked at a lot of them without the huge event anyway.  I'm curious to see how it has affected others' reading habits.  Let me know how it changed your pull list in the comments.