We've entered a period where every year there will be major comic anniversaries. All of the iconic characters that were created during the 1960s—including most of Marvel's most notable characters—have fiftieth anniversaries on the horizon. This year one of the most notable birthdays is Daredevil who turned fifty this month.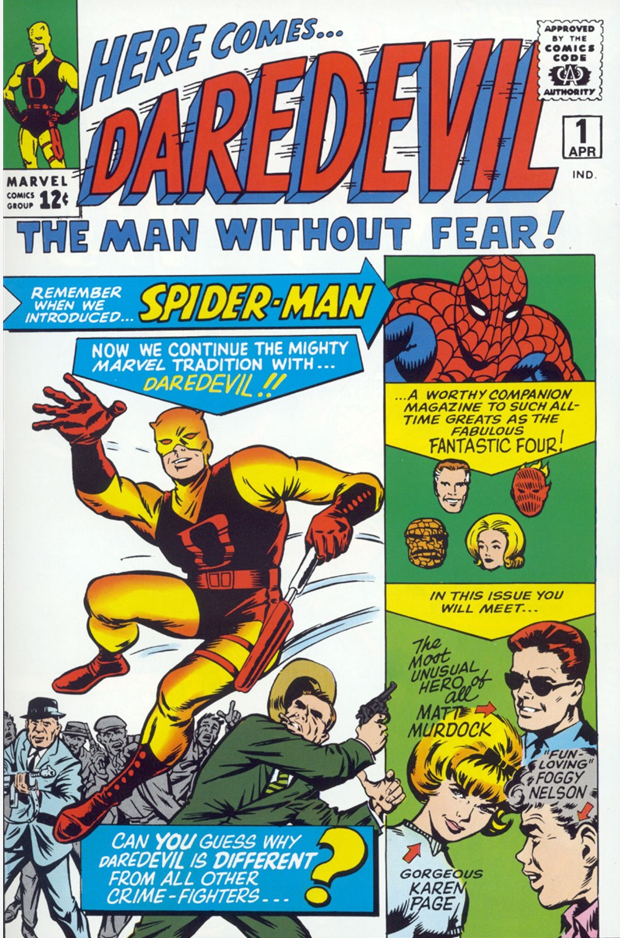 Daredevil, created by Stan Lee and Bill Everett, has been a popular character since his inception and has had an ongoing for most of that time. He's been a swashbuckling hero full of joy and a gritty hero living in the darkness. He's a disabled hero in a world of superhuman perfection. He's been blessed with some of the best creative teams in the business and has the awards to prove it. He even made it to the big screen in an admittedly lackluster movie and next year is getting his own—hopefully much better—television show on Netflix.
It probably won't come as a surprise when I say that he's my favorite superhero. I don't exactly keep my love for "the Man without Fear" very secret and this is an exciting time for Daredevil fans.
Mark Waid just wrapped up Daredevil volume three, which signaled a new direction for Matt Murdock. When Waid first took over the title, Daredevil was in an extremely dark place and he turned that around by bringing back some of the swashbuckling brightness that the title had in its early years. He didn't throw out the past, but instead used it as a reason for Matt to decide that he needed to focus on the good things in life. Instead of giving into the darkness he consciously chose the light and it was a marvelous run full of bittersweet moments as Matt's new outlook on life was put to the test by his best friend's fight against cancer.
It can be hard to find new stories to tell after fifty years, but Waid is managing to do just that. He ended the volume with Matt officially outing himself as Daredevil under oath and in front of the press. Of course Daredevil's secret identity has always been one of the worst kept secrets in the Marvel Universe, but this time it looks like his outing is going to stick. At least as long as he doesn't make any bargains with an actual devil (I'm looking at you Peter Parker).
In a previous storyline, Matt had declared under oath that he was not Daredevil and even went so far as to bring a lawsuit against the people who claimed he was, so when he finally comes clean it brings repercussions. He's disbarred in the state of New York and loses his practice. This is a huge change for a character whose day job has always been just as important to the stories as his time in costume. Matt's a character who seeks justice in every facet of his life and without his law practice he is set adrift.
Thankfully, neither he nor the fans are left floundering for long, because Matt realizes that he can still practice law in California. This is a call back to his comic past, because there was a period where he and Black Widow lived together in San Francisco. Daredevil volume four began with a new number one last month under the All-New Marvel Now heading and opens with Matt trying to learn his way around San Francisco as he both fights crime and practices law.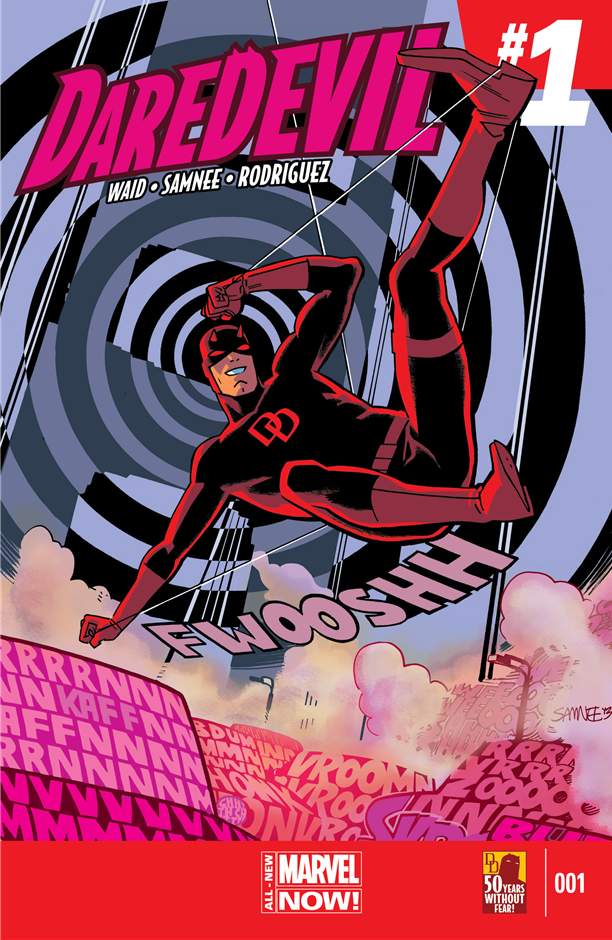 It's somewhat jarring to see Matt in a brand new setting, because Hell's Kitchen has always been a prominent part of his comic. Hell's Kitchen is to Daredevil as Gotham is to Batman, but the fact that Waid is taking chances and changing the rules is what makes Daredevil exciting. So often in comics characters get pigeonholed into certain roles and aren't allowed to change, but time and time again Daredevil breaks the mold. The very first article I wrote for this site (To Kill or Not To Kill: Daredevil's Heroic Struggle) touched on the way Daredevil has been allowed to progress as a character instead of stagnating and this new move is yet another example of that.
It's still too early to tell what's ahead for Daredevil in San Francisco. Now that his identity is public knowledge there will be new struggles and costs. The media attention isn't new for Matt, but now that he's officially removed all doubt that he's Daredevil he's drawn a target on his back and the backs of his friends. Perhaps more concerning is the new expectations that citizens are going to have for him. Now that they know he's Daredevil will he ever get a break? In the fiftieth anniversary special Mark Waid wrote a future story that even hints at a political career for Matt.
Whatever happens, Matt Murdock is in good hands with Mark Waid. The next fifty years are starting with a bang and if they are anywhere near as good as the first fifty, the fans are in for a wild ride.
Are you a Daredevil fan? I'd love to talk to you about him in the comments!